Reverse osmosis refers to a chemical treatment process for water. The process forces water through specialized membranes and exerts a certain amount of pressure on it to remove foreign contaminants, solid substances, large molecules and minerals. Reverse osmosis is a water purification system used around the world to help improve water for drinking, cooking and other important uses.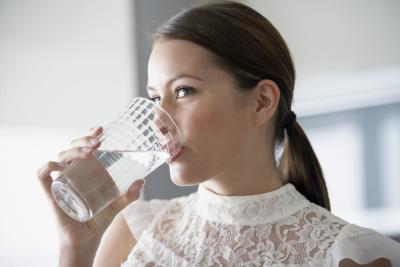 Free of Lead
According to the Centers for Disease Control and Prevention, the reverse osmosis filtering system can effectively remove lead, thus making it safe for consumption. Excess levels of lead in the body can result in increased blood pressure, problems with fertility and development of nerve and muscle damage. Lead may even lead to brain damage and cause severe anemia in children.
Safe For Cancer Patients
Cancer patients can consume reverse osmosis water during and after cancer treatment, reports Medline Plus. Cancer patients, most especially during radiation or chemotherapy, have weakened immune systems. Using untreated water for cooking and drinking that contains harmful micro-organisms and tiny germs can cause infection.